Debbie Grace, CEO and owner of 24 HOUR Sign Language Services, has been a professional sign language interpreter for over 26 years.
Ms. Grace is nationally certified through RID (Registry of Interpreters for the Deaf) holding a Certificate of Transliteration (CT) and Certificate of Interpretation (CI) as well as State Qualified to interpret in legal settings in Colorado.
Ms. Grace has family members who are Deaf and has grown up with a heart to the Deaf/Hard of Hearing community.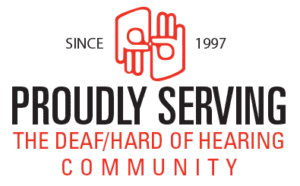 Committed to:
Provide Equal and Effective Communication 24/7/365
Honoring Consumer Interpreting Preferences
Value Consistency With Interpreters
Competitive Rates. No Hidden Costs.
Accommodate Last-Minute Requests
Advocating for the Deaf/Hard of Hearing Community
Bringing Awareness to ADA Law
HIPAA Compliancy
Services:
On-Site Interpreting Services
Video Remote Interpreting (VRI)
Computer Assisted Real-time Translation (CART)
Provide On-site Tactile Interpreting Services Deaf Blind/Low Vision
Sign Language Classes for Businesses Taught by Deaf Instructors
Deaf Blind/Low Vision Interpreting
Provide CDI/DI and Hearing Team Interpreting
We will help you navigate the world of sign language